Posted:
October 19th, 2015 |
Author:
Veli-Pekka Luoma
|
Filed under:
Industry Insights
|
Tags:
analytics
,
cloud
,
Comptel
,
innovation
,
start-up
|
No Comments »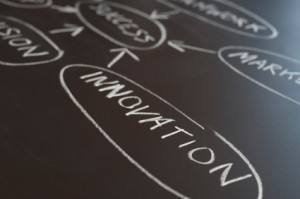 The start-up life is interesting anywhere, but especially so when you're working at an internal start-up.
Comptel's A.I.R team has been working hard to create a cloud-based SaaS analytics offering, and get it technically and commercially tested in the market. Development work has been successful; we are just about to go out with A.I.R's second release, called Intelligent Monitoring. Together with our previous release, Critical Alarm Prediction, we are now able to process cloud analytics in a way that's easily scalable, adaptable, automated and convenient in many use cases.
Starting with improving maintenance processes in networked environments, A.I.R's capabilities can be implemented in various situations where plain data needs to be turned into information, information turned into knowledge, and finally, knowledge turned into decisions and actions.
These solutions that we've developed within our internal start-up are expanding Comptel's offerings and making them future-proof. For instance, A.I.R has added virtualization, capacity balancing, and flexible access to resources, technology and competencies to Comptel's portfolio for its current and future customers. After all, any offering today without cloud-based capabilities may as well be deemed pre-historic. We have already used our solutions successfully in several proof of concepts, too.
The DNA of a typical start-up includes a strong element of focus. Results must be sharp and precise, answering the customer and user needs exactly and quickly. Though start-ups lack the support and power of larger organizations and their ready-made processes, the benefit of having a start-up mentality is the ability to react and execute fast.
The potential to scale up a start-up business is often limited, but it depends on the product. If the product is fully digital, rather than reliant on a physical system, then the scaling is possible for even the smallest teams and organizations.
Looking ahead, we plan to adapt cloud-based capabilities into more of Comptel's offerings, including its Intelligent Data offering. And with our customers becoming increasingly active in the Internet of Things, we'll be looking to produce automated processes for connected, intelligent systems across all aspects of life.
In everything we do, innovation is the goal. Our mission is finding ways to not only improve our customers' business, but also to drive the technical evolution of our surrounding world, from housing and health to transportation, security and production. "Innovation" is not simply a buzzword – we encourage everyone to use and execute it daily. Big innovation might get noticed, but it's usually the small and even invisible innovations that keeps us moving ahead and beyond.
---