Posted:
February 19th, 2016 |
Author:
Ari Vänttinen
|
Filed under:
Industry Insights
|
Tags:
customer experience
,
digitalisation
,
Mobile World Congress
,
Nexterday
|
No Comments »
For Comptel, the past year has been all about sharing our ideas around the digital business transformation operators must undergo to deliver perfect digital moments to customers. Now, we're challenging operators to take the next step and put those ideas into action.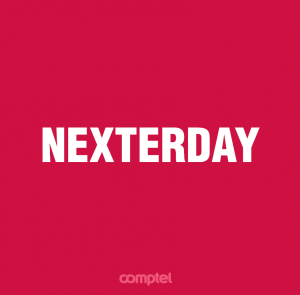 We've published Nexterday: Volume II, a follow-up to our previous book, Operation Nexterday. You can pick up a hard copy of the book at this year's Mobile World Congress or download a digital version by visiting our new online magazine and community, Nexterday.org. With this edition, our goal is to help each operator become a "Perfect Digital Company," one that works for and with its customers to enhance the digital moments that make up life.
To achieve that, operators need to open their minds to fresh ways of thinking about serving customers, taking inspiration from their counterparts across the globe and visionary, non-telco businesses that are changing the face of digitalisation.
The Customer is in Charge
Generation Cloud is, as always, at the centre of the digital struggle. B2B and B2C customers crave the autonomy to customise, configure and purchase digital services at a faster pace and on their own terms. On top of that, operators are increasingly starting to play in non-traditional markets, including connected devices, smart cities and healthcare, in both established and emerging markets.
Technology advancements – from the introduction of and ongoing management needs for virtualised network functions to the rising importance of real-time data in sales, marketing and service management – mean operators have more tools at their disposal to serve buyers' unique interests and succeed in new verticals.
The challenge is determining how to effectively leverage these tools, while also applying the creativity and radical ideas operators need to distinguish their service at a time when customers are willing to switch digital and communications service providers at a moment's notice. It's not just about offering dynamic new services, but also delivering those services as part of a more pleasant and fulfilling customer experience.
Creating Perfect Digital Moments
Nexterday: Volume II describes how your business can evolve to meet the needs of a changing digital economy. The book includes:
Inspiring real-world examples of telco and non-telco businesses that strive to offer customers extraordinary digital experiences
Perspectives on the qualities of leading digital businesses from economist Dr. Kjell Nordström and business experts Stefan Moritz, Mark Curtis and Jeetu Mahtani
In-depth research from analysts Stewart Rogers, Fredrik Jungermann, Caroline Chappell and Steve Bell
Blueprints on how operators can automate their enterprise sales approach, pursue Internet of Things (IoT) service opportunities, create a richer B2C customer experience and re-engineer their back end for accelerated service delivery and enhanced digital service lifecycle management
Though we believe strongly in the themes we cover in the book, we want it to inspire a rich dialogue about the state of our digitalisation. We invite book readers to visit Nexterday.org to share their opinions and challenge our thinking. Whether you agree or disagree, we want to hear from you at Nexterday.org. Registration is simple: just sign up with your LinkedIn account.
Nexterday: Volume II, which will be available in hard and digital copies, will be officially released at our #Nexterday party on Wednesday, 24 February at 7 p.m. CET during Mobile World Congress. We'll have live performances, an open bar and plenty of opportunities to unwind and mingle. You can pick up an exclusive ticket at the Comptel booth (stand 5G40 in hall 5). If you are not attending Mobile World Congress, you can download a digital copy of the book at Nexterday.org.
We invite you to join the movement and become a 'Perfect Digital Company' that serves the best interests of its customers. Nexterday: Volume II will show you how.
---