Posted:
February 12th, 2016 |
Author:
Juhani Hintikka
|
Filed under:
Industry Insights
|
Tags:
FWD
,
Nexterday North
,
Operation Nexterday
|
No Comments »
We're only one month in to 2016, and already the team here at Comptel has been busy on multiple fronts. We're putting the final touches on our follow-up to our successful book Operation Nexterday. You'll be able to get a full hard copy of Nexterday Volume II at this year's Mobile World Congress, and we'll also have a download link on our soon-to-be-launched website, Nexterday.org.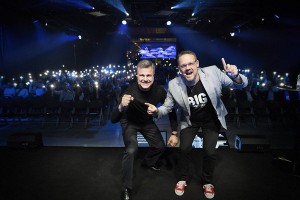 We have much more in store for this year, but before we get too far ahead of ourselves, it's worth taking a quick look back and the progress Comptel made in the past 13 months. As it turned out, 2015 was a hallmark year for Comptel. We've been an important player in this industry for 30 years, working hard to deliver solutions that keep our telco customers competitive.
However, we recognised the playbooks that we – and the industry as a whole – have relied on for so long are broken. We used last year to pioneer change in the way that this market serves its customers, embracing digitalisation and helping operators learn how they can become the perfect digital company.
Along the way, we developed product innovations that support our vision of Nexterday, partnered strategically and are proud to have been recognised for all we accomplished. With that in mind, here are a few highlights from Comptel's transformative 2015:
Operation Nexterday
Last year we launched Operation Nexterday – a mission and framework encouraging operators to redefine their sales, marketing, technology and service approach to better suit the demands of the tech-savvy digital natives that make up Generation Cloud.
We wrote a 150-page book explaining how the evolution in B2B and B2C buyer demands is challenging the telco industry, and outlining steps to achieve Nexterday – from perfecting the digital buying experience and monetising new services faster, to orchestrating network functions from ground to cloud and utilising intelligent, fast data.
The book compiled insights from industry experts within Comptel and across the digital and communications landscape, including analysts and academics. It was published at Mobile World Congress 2015, with more than 5,000 copies distributed since.
Nexterday North
The success of the book led us to launch our first "anti-seminar." In November, we held the inaugural Nexterday North event in Helsinki, Finland, as a side event to the global startup conference Slush. The event focused on digitalisation and motivating operators to think about the telco world with a non-traditional mindset. Nexterday North brought together more than 500 Comptel customers, partners, key industry players and futuristic business thinkers from around the world to examine digital services as the next major revenue stream for telcos.
Product Innovations
Our product teams kept their foot on the gas and worked tirelessly to develop solutions that would help our customers succeed in Nexterday.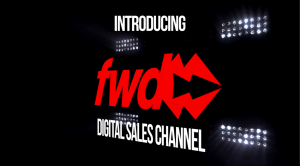 MONETIZER™, brought to market in July 2015, is an industry-first business policy and charging toolset enabling digital and communications service providers to innovate and design rich service offers instantly. With MONETIZER™, you can create, configure, launch and modify dynamic, contextual packages – and profit from consumers' data usage – in minutes instead of months.
At Nexterday North, we launched FWD, an easy and contextual solution for operators to sell and market time-based mobile data directly from a smartphone. The FWD app makes buying mobile data fast, convenient and personal for consumers, while giving operators an easy-to-manage digital sales and marketing channel to maximise data revenues.
Industry Collaboration
We also extended our work with partners in our industry in an effort to help shape the future of telco.
We launched a four-month-long program with long-standing customer Saudi Telecom Company (STC) to develop the next generation of IT talent in Saudi Arabia. The program educates young Saudi professionals on communications networks, strengthens their knowledge of Comptel's technologies and enables them for future leadership positions within STC.
Comptel also joined a partnership with Pivotal to market their solutions together in the Asia-Pacific region. The partnership enables operators to immediately act on data with easy, quick access to Comptel's packaged data analytics applications via the Pivotal Big Data Suite.
Industry Recognition and Accolades
We achieved several proof points of excellence in 2015, including recognition by CIO Review as one of the 20 most promising M2M Solution Providers in 2015, and the Best Performing IT Team by TDC. The Comptel Operational Intelligence Model won OSS Innovation of the Year in the TelecomAsia Readers' Choice and Innovation Awards, and the company's work to evolve Chorus New Zealand's fulfilment system was honoured with a Global Telecoms Business Award. Congratulations to my colleagues here at Comptel for earning this prestigious recognition!
We're Only Getting Started
It's fine to pat yourself on the back once in a while, and I'm certainly proud of what our team was able to achieve last year. However, in an industry that's always evolving, we always want to be moving forward. Last year showed what Comptel is capable of, but we've only scratched the surface. In 2016, our mission is to execute on the ideas we introduced last year and turn those concepts into action. We're challenging operators to create perfect digital companies for and with their customers. We invite you to join us on our journey toward Nexterday and to start transforming your business as well.
Comptel will be in Barcelona for Mobile World Congress 2016 (Hall 5, Stand 5G40). We'll launch our latest book, Nexterday Volume II, and host a #Nexterday party on Wednesday, 24 February at 7 p.m. CET. To book a meeting, contact your Comptel account manager or send us an email at [email protected].
---