Posted:
September 3rd, 2015 |
Author:
Malla Poikela
|
Filed under:
Industry Insights
|
Tags:
business transformation
,
digitalisation
,
Elisa
,
M Room
,
Operation Nexterday
|
No Comments »
Need a haircut? In the past, you may have called up a salon and made an appointment. Today, M Room – the international chain of men's barber shops with locations across Europe and the United States – allows you to check its mobile app to find the nearest shop with the soonest vacancy. That way, you don't have to rearrange your schedule to make an appointment, nor must you sit in line waiting for a spot to open up.
Veli-Matti Mattila, CEO of Finnish operator Elisa, recently cited M Room's app as an example of how mobile and digital services are changing our everyday lives. As Mattila explained, digitalisation is a major change agent in global society and has the power to disrupt all industries.
Digitalisation will usher in an era of business transformation that will radically change how all businesses including telcos, in particular, operate. Elisa is a prime example – the company may have once been known as a traditional voice provider, but today, it would be more accurate to call it a digital and communications services provider.
Elisa offers its customers much more than simple connectivity. Its range of consumer services include an entertainment service for watching TV with cloud-based recording and content on demand, a wallet app for mobile payments and a book app for avid readers. On the business-to-business (B2B) end, Elisa offers video conference, customer interaction services and social media listening services, to name just a few.
Mattila helped engineer Elisa's digital business transformation in his 12 years as CEO, and the results have been significant. The company's initial six-month financial review showed that, despite a challenging economic climate, Elisa made its best-ever result from January to June 2015. The company also reported an expected growth in year-to-date revenue compared to the same time period in 2014.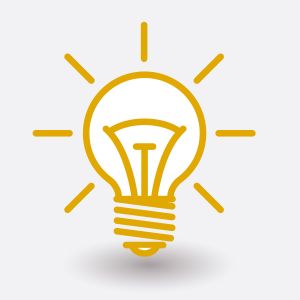 Mattila's comments reinforce what Comptel has discussed in our book, Operation Nexterday: digitalisation is forcing telco business transformation, and this adoption and evolution is vital if operators are to best serve individual and business customers and grow their organisations. Here are three takeaways from Elisa's journey that other operators should note.
How Telco Can Disrupt in the Digitalisation Age
Consider how private car hire and ride-sharing service Uber has transformed public transportation internationally. Customers can simply queue up the app to find a nearby driver and conduct the entire transaction digitally, making for an easy and cashless ride.
As more industries embrace digital technology – from massive international conglomerates like Uber to the local coffee shop on your nearest street corner – operators will increasingly find an opportunity to add value.
They can enter markets they may never have thought possible, such as delivering over-the-top (OTT) content, social apps and now even books, as Elisa has done.
Operators should not discount cooperating with other players and building digital ecosystems to accomplish this. In the case of Elisa, the Finnish telco purchased capabilities from other organisations to establish an enablement platform upon which it could disrupt the market.
Embedding a Digital Culture at Every Level
Of course, making this change is not easy. Not every operator may have the vision to execute a broad digital business transformation. But, as Mattila explained, businesses do not need a Steve Jobs-type visionary at the top to push forward a digital service strategy. All you really need is firm direction, leadership, courage to change and a willingness to try new things.
Senior management should be in charge of digitalisation, Mattila recommended, and the sales, distribution and customer service functions need to buy in as well. Change may happen incrementally, but as long as they are watching the market, experimenting and pushing in the right direction to rewrite their playbooks, operators can transform successfully. Those that do not will die and perhaps result in new life.
Experiment Often, With a Focus on Speed
Above all, transforming into a digital business is a matter of trial and error. Not every new digital service offering or business idea will succeed, but as long as operators try new things quickly and 'fail fast', they will have the opportunity to quickly recover, learn from the results and react and 'scale fast.'
Telco organisations should not fear failure, Mattila advised, because mistakes inform future successes. Maybe one opportunity will stick and truly catapult the business forward. The experimenting done and ideas that survive will ultimately make a major difference in operators' successful transition to next-generation digital and communications service providers.
This blog post is based on Veli-Matti Mattila's interview on the Confederation of Finnish Industries (EK) website and written up by Antti Blåfield.
---