Posted:
September 20th, 2016 |
Author:
Malla Poikela
|
Filed under:
Events
|
Tags:
Events
,
Nexterday North
,
Nexterday Tour
|
No Comments »
There's an entire world of fresh ideas and exciting opportunities for telcos to indulge, many of which are discussed in various industry conferences around the world. That's why Comptel is happy to bring and present these ideas directly to you if you were not able to hop on a plane and visit each event.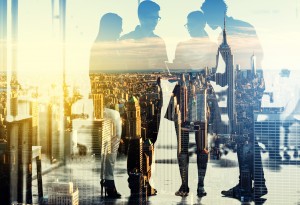 The Nexterday Tour 2016 is our global effort to share the latest, most dominant and most appealing market trends directly with our customers and partners. At the same time, we discuss key thought leadership themes, including how Comptel's software addresses market requirements in Nexterday.
We want to tap into the latest industry trends and insights from major global industry events, including our own Nexterday North event, which asks telcos to stop thinking about digital transformation and start executing. We package everything together with content and videos from operators, industry speakers and thought leaders, and go on tour to deliver them to telcos around the world.
What is the Nexterday Tour?
The program includes trends and insights gathered from a number of big events, stretching from the Comptel anti-seminar Nexterday North in Helsinki last November, and extending through Mobile World Congress in Barcelona, TM Forum Live! in Nice, the Big Communications Event in Austin, and a scattering of NFV/SDN events throughout Europe and the U.S. Our next stop will be in October for Dreamforce in San Francisco and the SDN and OpenFlow World Congress in The Hague.
It's the third consecutive year we've run a global program. You might have known our previous tours by other names – "Barcelona in a Box" in 2014 and "Beyond the Event Horizon" last year. We visited more than 15 cities last year, meeting with 400 individual customers from 45 global operators.
So far, this year's tour has taken us to South America, Europe and the Asia Pacific region, adding up to over 10 countries, over 15 cities, dozens of operator brands and hundreds of individual customers. And the tour finishes with our second annual Nexterday North from 28-29 November, 2016 in Helsinki.
Top Themes for 2016
Our focus in 2016 is on digital transformation and disruption within the telco industry.
We wanted to cover how new players in telco – including startups, but also non-telco players like Airbnb, Uber and Spotify – are shaking up the industry with innovative digital offerings that require operators to change their approach.
We're also covering broader global trends. In his keynote speech at Nexterday North 2015, Kjell Nordstrom talked about urbanisation, describing how within the next 20 to 30 years, 80 percent of the world's population and 90 percent of its economic value will be centralised in 600 megacities. On the tour, we've discussed what that means for telcos in the years ahead.
Similarly, we've heard frequently about the increasing value placed on customer experiences. A massive 89 percent of companies planned to compete on the basis of customer experience this year, according to Gartner. How has digitalisation influenced that trend, and – as keynote speaker Mike Walsh will discuss at Nexterday North 2016 – how does the increasing level of consumer familiarity with digital tools and services impact telco innovation?
We've discussed new telco business models, new network technologies and new service opportunities. We know that networks are embracing software in the era of NFV, data centres and cloud. We know that the Internet of Things (IoT) is a major opportunity, but that 99 percent of devices aren't connected to the internet yet. At the same time, we know that up to four billion people on Earth also lack internet access. So what are operators and the whole industry doing to solve that challenge, alongside the others?
We're also covering a number of challenges and opportunities in our industry, such as the need to find fresh new data monetisation strategies to take advantage of customers' hunger for digital services. We also discuss the increased need for hyper personalisation in marketing, sales and service, and the need for telcos to re-engineer their service orchestration models to suit a more self-serve, conversational and automated service delivery lifecycle.
It's been exciting to get out of the office, speak directly with customers and hear their ideas and thoughts on all of these concepts. Generally speaking, we're seeing operators starting to broaden their mode of thinking. Ideas that would have once been considered too radical for telco are now being carefully considered, whether it's ways to change how we work, new service opportunities to tap into, or new global trends that affect our business.
It's important for telcos to continue the conversation and step away from the industry's collective blindspot. With the Nexterday Tour 2016, Comptel is proud to play a part in helping operators have these important discussions.
Join us on the Nexterday Tour 2016 by registering for Nexterday North 2016, 28-29 November, in Helsinki. You can check out our fantastic speaker lineup here, which to date includes digital transformation visionary Mike Walsh, marketing guru David Meerman Scott, futurologist Dietmar Dahmen, operator speakers and many more.
---