Posted:
August 24th, 2015 |
Author:
Special Contributor
|
Filed under:
Industry Insights
|
Tags:
customer experience
,
enterprise sales
,
Generation Cloud
|
Comments Off

on How Enterprise Sales Transformation Enables a Business-to-Human Approach
By Mikko Kiiski, Vice President, Product Management, Service Orchestration, Comptel
Consumers today can buy what they want in a matter of minutes. Empowered by a self-service research and purchase process, the buyer sets the terms of product or service delivery, and their order – whether physical or digital – will arrive, in most cases, with the consumer having tolerated minimal to no complexity.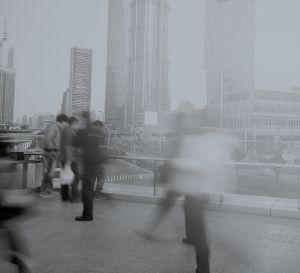 That's the business-to-consumer (B2C) digital buying experience, and customers expect to receive it each time they make a purchase on any device. Why, then, should expectations be any different in business-to-business (B2B) transactions?
After all, the same network technology that enables the digital buying experience for consumers also supports enterprise transactions. The only difference is the enterprise sales process, which is linear and requires a sales manager to field requests and quotes, verify feasibility, iterate on project design and eventually deliver.
This drawn-out process leads to delayed or poor implementations, frustrated B2B buyers and frequent order fallouts. In fact, Analysys Mason research shows that 35 percent of orders fail within the first six months of launch, primarily due to poor order quality.
It's an especially bad process to keep using in light of the emerging digital buyer experience. The same IT buyer who might tolerate a slow and iterative purchasing process at work enjoys a much more enjoyable experience when shopping online or on mobile at home.
Our 2015 survey of telco C-level executives found that 78 percent are finding it harder to separate B2C and B2B customers by traditional standards, believing instead that they would be better served by taking a Business-to-Human (B2H) approach.
What is B2H? B2H knocks down the walls between consumer and business purchasing to create a shared service experience that is personalised, immediate, transparent and convenient.
It requires operators to undergo an enterprise sales transformation, connecting a responsive back office to a digital, user-friendly front office to reimagine how enterprise orders are orchestrated and fulfilled. While many operators are thinking about B2H, one Comptel customer achieved it to great success.
European Operator Embraces B2H
This operator's journey started with a recognition that its existing IT infrastructure – particularly to support enterprise sales and service delivery – was too fragmented to deliver the Amazon-like buying experience its B2B customers want.
That fragmentation stemmed from years of mergers and acquisitions, the historical separation of technology stacks between different lines of business and the gradual accumulation of legacy hardware and applications. Rather than add on another separate fulfilment silo for its B2B customers, the operator instead chose to revamp its entire sales process, so it could be more agile and competitive.
The solution was to use a CloudSense front-end sales platform, integrated with Salesforce's customer relationship management (CRM) system, on top of Comptel's FLOWONE™ Fulfilment platform. This combination allowed the operator to give enterprise customers the same online buying experience as consumers.
An enterprise IT manager, for example, could search the digital and communications service provider's catalogue, which might include IP-VPN, video conferencing or even hardware, then configure and order everything online. The FLOWONE™ Fulfilment platform supports all service orchestration functions at time of purchase, allowing the customer to self-verify the feasibility of their request ("Can I get fibre Internet service at this address?"), pre-plan delivery (setting installation times and locations), and even reserve physical or logical resources.
The entire service orchestration cycle is now visible to customers. Just as they know when a package from Amazon might arrive at their doorstep, they now know when they can expect their new video conferencing service to be installed.
Now, 90 percent of the operator's enterprise ordering and service deliveries proceed through this fully automated approach, with absolutely no contact from sales or support staff. The other 10 percent of orders are reserved for projects that require a human touch – such as an office move – but even these projects can be automated in many aspects.
The transformation delivered immediate financial benefits. The IP-VPN service delivery process shrank from 43 to 14 days. Furthermore, the actual order and configuration process only takes a few hours, and most of those 14 days are spent managing subcontractors or physical equipment. It all adds up to 3 million euros in annual OPEX savings for this operator.
That's the amazing potential of bringing a B2C service experience to the enterprise. To succeed in a new digital era, operators must recognise that customers of all shapes and sizes want the same things: simplicity, customisation, immediacy and convenience. It's all about B2H in Nexterday.
Get the full story on this operator's enterprise sales transformation, and learn the simple process improvement that could change your business. Replay our recent webinar, "CSP Enterprise Sales Transformation – Using the Hybrid Cloud to Drive Business."
Email [email protected] to arrange a meeting with Comptel at Dreamforce 2015, September 14-18, in San Francisco and learn more about our service orchestration solutions.
---