Posted:
July 13th, 2016 |
Author:
Ulla Huopaniemi
|
Filed under:
Compelling Cases
|
Tags:
customer experience
,
fulfillment
,
OSS
,
telco
,
telecom
,
telecoms
|
Comments Off

on Through Network Transformation, POST Technologies Gains Flexibility, Operational Savings
Outdated back-end systems no longer offer the flexibility to help operators create the dynamic digital services their customers want, nor do they lead to cost-efficiency from an operational perspective. Recognising this, many service providers across the globe are undertaking challenging back-end fulfillment transformation projects for their networks, with the aim of reducing operational expenses and providing customers with next-generation digital services.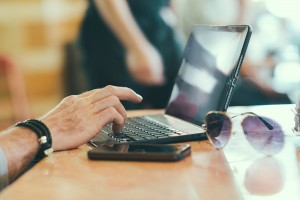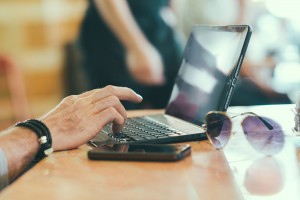 For telcos, these network transformations are complex enough, but add on complimented mergers, acquisitions, regulations and organisational restructuring, and the project can seem downright implausible.
However, one Comptel customer was able to achieve the seemingly impossible and re-engineer its network for better flexibility.
New Business Model Requires Back-End Transformation
After the leading Luxembourg postal and telecommunication service provider, POST Luxembourg, divided its existing telecommunication operations into two separate companies due to regulatory obligations, the organisation's new business model required a back-end transformation.
POST Telecom would market telecommunication services to residential and corporate customers and POST Technologies would provide wholesale services to POST Telecom and to Other Licensed Operators (OLOs). The company needed to split the IT operations and processes that supported both divisions, while still meeting a regulatory requirement that all orders shared the same processes, regardless of which customer placed the order.
Although POST Technologies would not need to directly interface with residential and corporate customers, the company recognized that it still needed to transform its fulfilment architecture so that wholesale customers could deliver modern and innovative services to their various end users.
Regulations put an added layer of pressure on POST Technologies, as the company was given a tight implementation schedule – the first phase needed to be up and running within nine months.
Equipped for The Future
Stemming from a negative experience with a previous waterfall-based transformation that was based on fixed, pre-defined project design and timelines, POST Technologies decided to follow agile work principles for this particularly daunting project.
"Agile methods were already used by POST for development projects," said Luca Nadalini, Head of OSS-ISS-Fulfillment for POST Technologies. "But this was the first time we applied them to a large transformation project."
Comptel, which already applies agile methods in product development, was able and willing to work with POST Technologies using lean delivery.
After a three-year long planning and evaluation phase, using TM Forum's Frameworx as references for terminology and best practices, POST Technologies selected Comptel's FlowOne Fulfillment suite as the company's unified fulfillment solution for all services, enabling automated, accurate and controlled workflows. The suite also offered POST Technologies flexible service portfolio development, enabling the company to meet changing market needs and improve competitiveness.
Best of all, POST Technologies gained the flexibility to adapt its fulfillment processes to new requirements in the future, without having to engage in another expensive transformation project.
Working with Comptel, POST Technologies was able to meet its business objectives in a very challenging timeline. POST has now completed the first phase of its transformation project, which has already led to an increase in operational efficiency, higher revenue and margin, and improved customer experience.
Download this Comptel case study to get the full story on how POST Technologies transformed its fulfillment architecture with Comptel's FlowOne Fulfillment.
---