Posted:
March 8th, 2017 |
Author:
Malla Poikela
|
Filed under:
Events
|
Tags:
customer engagement
,
data analytics
,
mobile
,
Mobile World Congress
,
MWC17
,
network optimisation
|
Comments Off

on #MWC17 Highlights: Consumer, Network and Mobile Disruption
We're winding down after an incredibly exciting and energetic few days in Barcelona for Mobile World Congress 2017. The team here at Comptel has set a goal to out-do itself at every annual MWC by making an even bigger impact than the year before. We definitely feel we accomplished that this year, with so much going on:
Two great Fireside Briefings with Deutsche Telekom and Salesforce
Digital Customer Journey and Digital Service Journey live demos
A brand-new volume in our "Nexterday" book series
The launch of our insightful research report, "The Power of Personal"
An incredible #Nexterday party at Esferic
Our beautiful booth stood out from the crowd
Check out how our booth, which doubled as a video game screen, came together:
Thanks to all those who paid a visit to our booth – it was well-visited, meeting rooms were fully-booked and we had a busy few days showcasing our solutions to customers, partners, analysts and media.
As for the full show, #MWC17 also had plenty to offer in terms of insights, announcements and industry excitement. Here are a few takeaways from several top keynotes last week:
John Stankey: Customers are The Ultimate Barometer of Success
In his keynote, AT&T CEO John Stankey said that the voice of today's telco customer carries more weight than it has in the history of the telco industry. Customers want appreciation, personalisation and simplicity. They want to live their life on their terms and to get more for less. CSPs need to get comfortable feeling uncomfortable to live up to the expectations of today's customers, said Stankey.
To succeed, telcos must build engaging digital platforms. What matters the most is how many hours your customers spend on your platform and how much of your full range of personalised services and content they enjoy, he added.
Stankey listed what he believes are the main engagement principles for future telco platforms:
Video will be the dominant playing field
Multi-sided business models will remain important
Content that is compelling matters
Integration matters for value and convenience
The product is software
Most importantly, the product is software that captures the customer's imagination. Vertically integrated products do not have a future any more, said Stankey. Instead, it's all about software that goes beyond ubiquitous connectivity, contributing to greater customer experience and a stronger emotional bond to content. Software is the product wrapper that reengineers entertainment and glues everything together.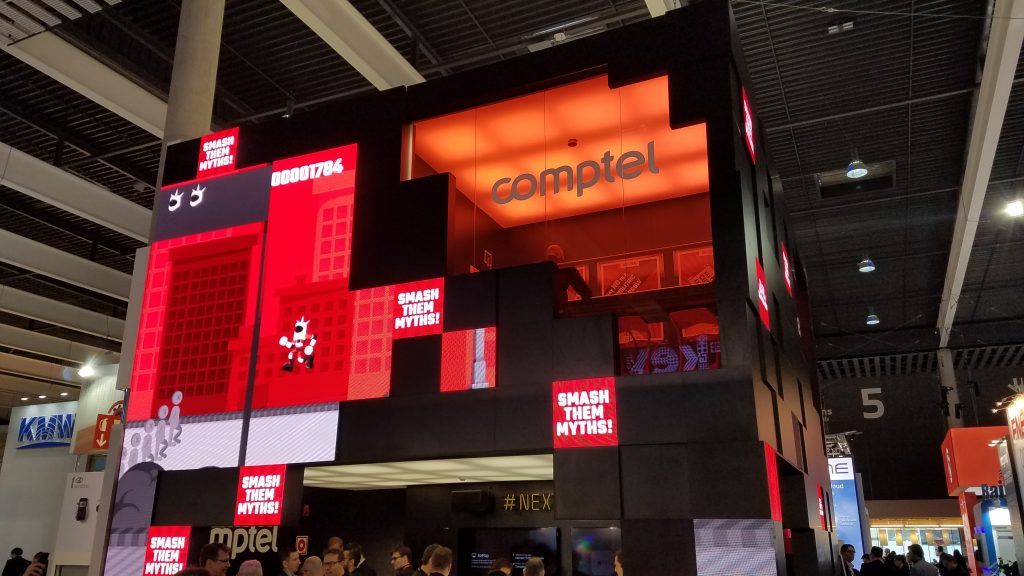 Vivendi on the Future of Mobile Content
With strong positions in music, entertainment and gaming, Vivendi has a unique perspective on the various types of digital content today's mobile consumer craves. In his keynote, CEO Arnaud de Puyfontaine explained that telcos will be able to offer mobile content through partnerships with companies like Vivendi.
The company's mobile short studio, called Studio+, produces 10 episodes of a series, with each episode at 10-minutes in length, a model that de Puyfontaine said is perfect for bite-size mobile content experiences. His company is now developing telco partnerships to roll out the content, which in turns helps CSPs dip their toes into an innovative digital service channel.
Vivendi tried to purchase its own telco subsidiaries in the early 2000s, he explained, but that failed strategy pointed the company toward a more flexible horizontal convergence model. Strategically, telco partnerships will provide Vivendi and its partners scale and agility, said de Puyfontaine.
Disruption at the Network Edge
Executives from three mobile leaders – Sprint, Deutsche Telekom and Nokia – discussed the importance of edge computing to serving the new mobile economy. The panel included Günther Ottendorfer, COO, Technology at Sprint, Bruno Jacobfeuerborn, CTO at Deutsche Telekom and Michael Clever, SVP Mobile Broadband at Nokia.
Edge computing brings network functions physically closer to the consumer to, among other things, dramatically reduce network latency. A number of factors drive this trend, including the growing number of connected devices (from VR/AR to connected cars) that require continuous broadband connectivity, and the emergence of 5G. For example, Sprint is diversifying its core network by deploying thousands of small cells instead of microcell towers, according to Ottendorfer.
Meanwhile, Deutsche Telekom has joined the Telecom Infra Project, a community initiative to re-imagine how telco networks support data-intensive services like video and virtual reality. According to Jacobfeuerborn, video will account for 80 percent of the world's mobile data traffic by 2021, which means telcos need to work now to bring better connectivity closer to the consumer.
Nokia's Clever spoke to the benefits of new network technologies – including a shared data layer and a stateless machine architecture – to introduce endless capacity, scale and robustness to the network. Real-time analytics of network data could radically reduce the complexity and costs of the network and help telcos generate new revenue streams by better leveraging network assets and customer data, Clever said.
Did you miss Comptel at Mobile World Congress 2017? Catch up on what you missed by downloading our new research report, The Power of Personal, and keeping an eye on Nexterday.org for fresh content from our new book, Nexterday: Volume III.
---