Posted:
September 13th, 2016 |
Author:
Steve Hateley
|
Filed under:
Industry Insights
|
Tags:
OSS
,
OSS/BSS
,
SDN & OpenFlow World
,
service orchestration
|
Comments Off

on Forget the iPhone. The Next Great UI Design Change is in OSS
Have you preordered your new iPhone 7? Or were you, like many observers, underwhelmed with Apple's latest product launch?
The tech leader rolled out the newest version of its smartphone last week, and by all accounts the latest iPhone's features are mostly iterative than innovative. The most disruptive hardware change was also the one that frustrated consumers the most: the elimination of the 3.5 mm headphone jack, which requires iPhone users to use Apple's proprietary headphones instead.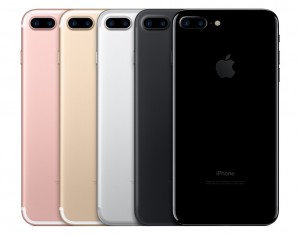 Similarly, the iPhone's user interface seems to have plateaued. While the iPhone 7 will ship with a new operating system that includes a handful of new features, the look and feel of Apple's UI is still virtually unchanged from where it was several generations ago. You can add some more pixels here and round off a few bevels there, but for the most part, iOS doesn't offer much opportunity for further design innovation. Apple's UI is what it is because that's what its devout customers expect.
That's not necessarily a knock against Apple's UI. They've found an interface that suits its fanbase, and they've even inspired design innovation in other areas of software development. In fact, one software experience that's long overdue for a fresh coat of paint and user-friendly functionality is OSS.
To date, we've seen OSS interfaces designed around the technology in the network: topologies, hardware representations and configurations that must be manually realigned based on user. However, the emerging app- and data-driven digital economy is putting increased pressure on operator networks to be agile, dynamic and automated. Meanwhile network function virtualisation (NFV) is changing the speed and nature of service orchestration by simplifying network processes and application deployment.
Doesn't it make sense, then, that the OSS should be refreshed to enable an agile and more productive work experience for telco operations managers?
Telco is starved for a strong, functional and distinct OSS UI. The folks who support service orchestration vary in roles, responsibilities, skill levels and professional backgrounds. OSS UIs should be designed to correspond to that variety, so that each user is able to focus only on those operational elements that they are most equipped to manage. That increases efficiency and the speed at which digital services can be developed, verified, deployed and improved.
As a result, time-to-profit goes down, while customer satisfaction goes up.
That's why the shift toward cloud-service operational management will bring an evolution to the OSS, in the form of tailored, intuitive user experiences and subsequently increased productivity. The new OSS will be open, capable of seamlessly interacting with both telco and IT apps and their corresponding management systems. As a result, telcos benefit from a higher order platform to specify, test, publish for consumption and deliver services across virtual, physical and IT domains.
An intuitive OSS UI also supports a seamless end-to-end service lifecycle, eliminating any gaps in the process by which network resources are discovered and services are designed and deployed.
Ultimately, the new OSS recognises that virtualisation is an opportunity for telco to reinvent itself. Operators can offer more than just a telecommunications platform – they have a chance to become part of a larger, distributed IT infrastructure that seamlessly provides services to end customers. Our existing OSS culture needs to evolve in order to recognise that this paradigm shift requires opening up the infrastructure to deliver services and resources in a more agile, open and systematic way.
Comptel will discuss the reinvention of the OSS user interface paradigm in The Hague for SDN & OpenFlow World Congress, 10-14 October 2016. Contact [email protected] to connect with our team or arrange a meeting at the event.
---