Posted:
February 19th, 2016 |
Author:
Juhani Hintikka
|
Filed under:
Events
|
Tags:
digitalisation
,
Mobile World Congress
,
Nexterday
|
Comments Off

on Comptel at #MWC16: It's Time to Take Action and Transform Telco
There's no bad time to visit Barcelona, but the Comptel team is especially excited to head to Spain for next week's Mobile World Congress, which runs from 22-25 February. The reason why? We have big plans to follow up last year's show with even more transformative announcements for operators, and you can learn all about them by visiting our booth – stand 5G40 in hall 5.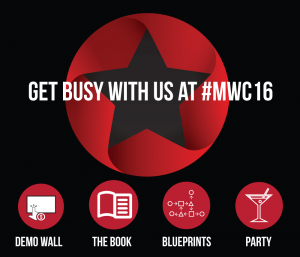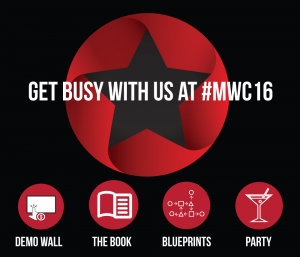 MWC 2015 was a significant show for Comptel, because it's where we debuted "Operation Nexterday," our framework to help digital and communications service providers transform their businesses and thrive in the post-digital era. We launched a book, threw a party and shared our vision for new sales, marketing and service playbooks with the world.
Operation Nexterday took off. It inspired our first anti-seminar, Nexterday North, and we've seen how it's changed the way our customers and partners talk about business opportunity in the era of digitalisation.
At MWC 2016, we want to keep our foot on the gas and build on that momentum. We've declared 2016 as a year of action and execution, when telcos take the Nexterday concept a step further and commit to transformation. We're ready to help our customers and partners take action. Here's how:
Nexterday: Volume II
Our first book introduced readers to the four factors creating the need for digital transformation: evolving buyer expectations, new monetisation strategies, advancements in telco infrastructure and the need for rich data insights.
This year's sequel – a hard copy of which you can pick up at our booth, stand 5G40 in hall 5 – explains exactly how you can tackle each one. It also includes even more contributions from experts and visionaries both within and outside telco, including economist Dr. Kjell Nordström, business experts Stefan Moritz, Mark Curtis and Jeetu Mahtani, and analysts Stewart Rogers, Fredrik Jungermann, Caroline Chappell and Steve Bell.
#Nexterday Party
What's a trip to Barcelona without a party? We're hosting 400 people for a #Nexterday party on Wednesday 24 February starting at 7 pm CET. This isn't the usual cocktails and canapes affair – we'll have live performances, a DJ, superhero nitro cocktails, an open bar, bus transportation to the city centre and plenty of networking opportunities. You can pick up an exclusive ticket at the Comptel booth or at the stands of one of our partners: Salesforce, IBM, Tata Consultancy Services, Tech Mahindra, CloudSense and Hitachi.
FWD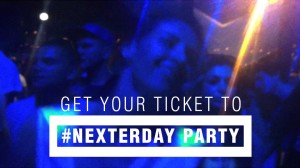 Operators who stop by our booth can get a first-hand look at Comptel FWD, our disruptive digital sales and marketing channel for operators that creates a faster, convenient and more personal mobile buying experience for consumers. It's a radical new way for operators to sell mobile services, and it's how operators will connect the next 2 billion internet users to the Web.
Industry Blueprints
We'll feature guides to help operators complete their digital business and IT transformations. Topics include cloud transformation, NFV service orchestration, IoT, agile elastic portfolios and automated contextual engagement.
Multi-Touch Demo Wall
Our demo wall will visualise how real-time data sources can be seamlessly connected with content and customer profiles, and then instantly turned into contextual, omni-channel actions for better business outcomes.
For Comptel, MWC 2016 will be about celebrating a year's worth of progress and issuing a challenge for operators to take action. We invite you to join us in transforming for the better in 2016.
To book a meeting with Comptel at Mobile World Congress 2016, contact your Comptel account manager or send us an email at [email protected]. And be sure to stop by our booth, stand 5G40 in Hall 5, to pick up your copy of Nexterday: Volume II and get a ticket to the #Nexterday party.
---