Our Contributors
Juhani Hintikka,President and CEO
As president and CEO of Comptel, Juhani Hintikka is responsible for driving the company's global expansion and business strategy. Prior to joining Comptel, he spent several years as a global head of sales and OSS business at Nokia.
Ari Vänttinen, Chief Marketing Officer
Ari Vänttinen oversees all marketing activity for Comptel. He previously held various marketing executive and management roles at McAfee and Stonesoft since 2010. Prior to that, he was a management consultant at Talent Partners from 2007 to 2010.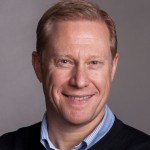 Steve Hateley, Head of Marketing, Service Orchestration
Steve Hateley leads Comptel's product and technology marketing for the Fulfillment Business Unit. In this role, Steve is responsible for building out the unit's core story and market messaging, including around such themes as smart order validation and SDN and NFV orchestration.
Malla Poikela, Head of Marketing, Intelligent Data
Malla Poikela leads Comptel's product and technology marketing for the Control and Charge business. Her role within the company includes overseeing the companies' core messaging around topics like operational intelligence for mediation and policy control.
---