Posted:
December 21st, 2015 |
Author:
Malla Poikela
|
Filed under:
Events
|
Tags:
analytics
,
internet of things
|
Comments Off

on Digital Disruption in the Physical World: Reflections from IoT World Forum 2015
Walking away from last month's IoT World Forum in London, where over 400 IoT enthusiasts from various industries came together to exchange views, two major themes were immediately apparent.
First, it was very clear that the Internet of Things (IoT) will be a huge business opportunity for many companies, including operators. Cisco projects that the market for IoT services and technology could generate $19 trillion between 2013 and 2022, while more than 50 billion individual IoT-enabled devices will be connected by 2020.
Secondly, it's clear we're moving toward a digital society. Everyone is becoming digitized, and in fact, European operator Tele2 claims that in the IoT economy, all physical things will have a digital twin. And it's that digital twin which creates digital dependency and product "stickiness" to customers.
What's the best way forward for operators? How do telcos who have long been focused on connecting customers with traditional voice, messaging and enabling customers' data access now pursue intriguing new opportunities in an emerging field? Various presenters, a handful of which were operators, at IoT World Forum offered their suggestions – here's our recap concentrating mainly on the CSPs' IoT strategies and takeaways.
Find a Good Monetisation Strategy
Ultimately, IoT is about data, and data analytics.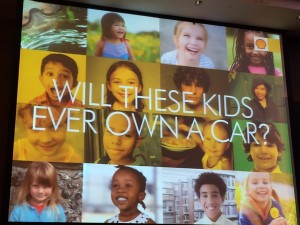 Naturally, operators want to know exactly how they turn all that data generated from those billions of new connected devices into revenue. It was stressed that connectivity is not the only way for operators to earn from IoT, in fact operators need to go beyond connectivity. So instead, telcos must take a service-led approach, relying on connected devices to offer the data that fuels highly personalised and relevant services to customers.
There was an interesting example of an auto insurance provider that defines customers' insurance policies based on their driving behaviour, which is monitored and tracked by in-vehicle sensors. In this model, IoT-generated data is directly influencing how a consumer service is delivered and priced. Accompanying this behaviour-based insurance model there was a discussion about the other possible alternatives companies might price the IoT, including an ad-funded model, subscription-based model, consumption-based billing, and data trading.
With IoT, the market is moving from CAPEX to OPEX-driven business models, to a "software as a service" or what one might even call an "everything as a service" approach.
Find an Innovative Use Case
Operators showcased an amazingly big spectrum of innovative use cases in the field of IoT. These are stretching from various health apps and assisted living to home appliances, smart logistics, smart cities, connected cars and fleet management. Some operators have even made IoT a primary business focus, including one major Tier 1 operator that explained its concentration on the health vertical. To guarantee the best possible success in this domain, they've even hired medical doctors to consult on the digitalisation of healthcare.
Build an Ecosystem of IoT Partners
Nobody walks alone in an IoT-driven service ecosystem. IoT market is not be a "one-man show, but rather an ensemble piece." No single player offers an end-to-end platform that serves a complete array of business use cases.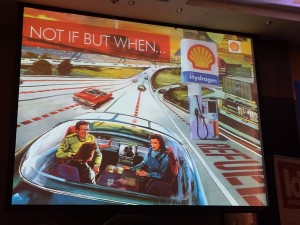 Bringing all this data together through a compelling ecosystem and service partners, creates a win-win situation for key IoT players. The proposal is to go forward with a culture of experimentation and multi-party models of joint-testing and trials that allow partners to establish proofs of concept and address difficulties before products are released to market, meanwhile applying the well-known principles of "fail fast or scale fast" and "think big, start small and scale fast."
Address Changing Behaviours to Win Customers
What makes an IoT offering successful? What separates products that are simply hype from those that are genuinely compelling to customers? One conference presenters said "behaviour change is the killer app of IoT," while another pointed out that the "user is at the centre of IoT."
There was a common consensus around the popularity of wearable fitness technology. Customers love their FitBits and Jawbones mostly because these devices help their owners become more active. In this case, an IoT device is addressing specific customer behaviour – the desire to live a healthier lifestyle.
Similarly, David Bunch of Shell asked whether today's youth – more of whom view cars as functional appliances rather than an aspirational purchase – cares much at all about owning their own vehicle. As a result of this changing behaviour, Bunch argues that it's more a question of when, not if, connected autonomous vehicles will roam city streets as the preferred method of transportation.
Unlike discussions that position the IoT as a sort of futuristic piece of science fiction technology, the tenor of the conversation at IoT World Forum focused on real, pragmatic solutions. For operators, the way forward involves service-led business models and creativity pricing, the creation of beneficial partner ecosystems, establishing innovation labs and a priority on IoT-enabled services that serve evolving customer behaviours and desires.
Download our book, Operation Nexterday, to learn the strategies and solutions that help mobile operators innovate their service offerings and intrigue Generation Cloud consumers.
---