Posted:
June 23rd, 2016 |
Author:
Ulla Huopaniemi
|
Filed under:
Events
|
Tags:
broadband
,
fibre
,
network optimisation
,
OSS
,
ultra-fast broadband
|
Comments Off

on 3 Comptel Webinars Explore the Global Fibre Broadband Opportunity
Operators around the world are finding ways to make the fibre broadband opportunity work to their advantage, and many others are using those blueprints to chart their fibre initiatives.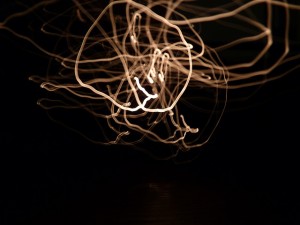 Comptel explored the fibre broadband opportunity from every angle in a recent series of webinars. In the first session, "How to Build a Perfect Setup and Business Model for Fibre Connectivity and Services," Comptel CTO Simon Osborne was joined by analyst Dean Ramsay of Analysys Mason and product manager James Wheatley to discuss the market opportunity and ideal business model for fibre services.
Ramsay explained that, per Analysys Mason estimates, about 50 billion in U.S. dollars was spent on worldwide capital expenditures related to fibre-to-the-x (FTTX) capabilities. That was about 2 percent higher than 2014, said Ramsay, who added that more than half the world's consumers will have access to fibre internet by 2020.
That would be an ideal outcome for many consumers, who are starved for faster internet to support complex home networks. The average household will run multiple fixed and mobile devices from a single home Wi-Fi network, and with bandwidth-greedy services like 4K video ready to enter more homes, demand will only increase in the years ahead. Ramsay explained that most consumers now know that fibre is the latest and greatest technology for fixed broadband services, which makes fibre capability an attractive marketing tool for operators.
Of course, to offer fibre, operators need to solve a number of infrastructure, network and service challenges. In his part of the presentation, GE's James Wheatley explained how proper network design – focused on automation, optimisation and a single view to disparate networks – can help operators efficiently meet overwhelming demand for higher bandwidth services. He also offered best practices for aligning physical inventory to meet customer expectations around service availability and quality. Watch the first webinar here to learn more.
In the second webinar, Ramsay and Comptel's Patrick Wijngaarden elaborated on our project with Chorus, a New Zealand-based operator that completed an aggressive fibre deployment in less than one year. "How Chorus Cut 40% of Service Delivery Time with Modernised Fulfilment" provides a strong case study for intelligent service fulfilment around fibre, as Chorus was able to roll out fibre to a majority of the country's population thanks to an automated fibre provisioning process devised by GE and Comptel.
This type of intelligent network transformation, which limits disruption to the network while significantly increasing operator capabilities and service opportunities, provides a crucial blueprint to operators exploring fibre deployments. The third and final webinar in our series provided another compelling example, this time from POST Luxembourg, which navigated the delicate balance of a corporate split-off by adopting a more dynamic, efficient and automated fulfilment architecture to serve existing and future demands from customers. Watch "Agile Delivery Leading to Successful OSS Transformation" to learn more about that story.
As we're seeing from worldwide activity, fibre will undoubtedly continue to be one of the top services those customers demand in the years ahead. Not only will fibre deployments help operators keep up with consumer expectations, but as Comptel VP North America Peter Middleton explained recently, fibre capabilities could also be the difference-maker that helps smaller operators compete with larger players in key markets like United States.
The only thing standing in the way? Network transformation. Chorus and POST Luxembourg proved that the network does not have to be an obstacle to service opportunity, as long as you know how to devise an intelligent and efficient strategy for evolution.
Watch the complete "Winning with Fibre" webinar series to catch up on the issues around fibre connectivity and to receive a blueprint for building the perfect business model for fibre connectivity and services.
Watch part 1: "How to Build a Perfect Setup and Business Model for Fibre Connectivity and Services"
Watch part 2: "How Chorus Cut 40% Of Service Delivery Time with Modernized Fulfilment"
Watch part 3: "Case Example – Agile Delivery Leading to Successful OSS Transformation"
---