Posted:
September 16th, 2015 |
Author:
Simo Isomaki
|
Filed under:
Telecom Trends
|
Tags:
4G
,
VoIP
,
VoLTE
,
VoWiFi
|
Comments Off

on Weighing the Pros & Cons of VoLTE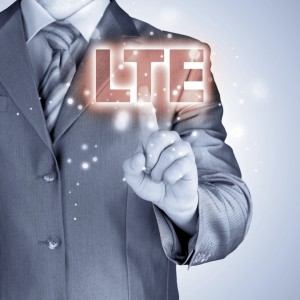 There has been a lot of interest around Voice over LTE (VoLTE) lately, not to mention thorough analyses on the benefits of the technology and recorded rollout activities across the globe.
According to the Global mobile Suppliers Association (GSA), there are as many as 16 VoLTE launches in seven countries, as operators look to embrace HD voice. In a press release and as noted in FierceWirelessEurope, Alan Hadden, VP of research at the GSA, said: "Interest in VoLTE has surged, and [more than] twice as many operators are investing in VoLTE compared to a year ago. Many more launches will happen in 2015."
Despite VoLTE's success thus far and its growing number of deployments, uncertainties around the technology remain.
First, there is the required handset support for VoLTE. Based on studies done by tefficient, surprisingly few of the 4G handsets on the market are equipped for the technology since early implementations of VoLTE were based on partial standards or proprietary solutions. VoLTE works best for operators like those in Korea, Japan and the United States that have full control over handset distribution.
Second, VoLTE support in networks is still implementation-specific, meaning that calling from one network to another using VoLTE might not be possible—even in the same country. As an indication of the complexity, VoLTE roaming is only just starting to happen. KPN claimed the world's first case as late as in October 2014.
For operators who haven't had full control over handset distribution, the solution might currently have to be as harsh as making sure that customers joining them replace their handset—even if it's 4G—with one that the operator knows has the right combination of hardware, firmware and software to function in their VoLTE network.
So while VoLTE is a relatively new, emerging technology—a richer multimedia voice and video call service based on IMS—the question is: is it a MUST for digital and communications service providers? They must thoughtfully consider this question because, if they are not going to take it onboard, they are about to lose their lucrative and long-lasting, but currently declining traditional voice revenue.
This was recently confirmed in The Guardian. As written in the article, Paul Lee, head of technology, media and telecommunications research at Deloitte, said that VoLTE—phone conversations carried over the data connection of a 4G network, which are of higher quality and can be switched from an audio call to a video call—are likely to supplant traditional phone calls over the next decade.
Another common concern and question is Voice over IP (VoIP) as VoLTE or VoIP in another means. Take VoIP services like Skype, Viber and WhatsApp. VoLTE goes beyond these in aspects like being able to handle radio networks' handover and support emergency calls. The technology also promises superior voice quality. But are Generation Cloud customers willing to pay extra for this? It's highly unlikely.
So, if VoLTE supplants traditional phone calls, will it significantly improve operators' business by presenting a revenue boost for voice? Again, this is highly unlikely. Based on the VoLTE services on the market thus far, it seems that these voice calls are charged similarly to ordinary ones, where video comes on top in form of data charging.
Here comes the interesting expansion of the voice business, which VoLTE indirectly enables: native Wi-Fi calling (or Voice over Wi-Fi or VoWiFi). Every cellular network—no matter how good it is—will have coverage issues indoors. In most cases, there's Wi-Fi coverage to act as support.
With native Wi-Fi calling, mobile customers will seamlessly carry calls over existing Wi-Fi when there is no cellular coverage. Similarly to VoLTE, these calls are charged as any regular voice call, but here we are talking about a call that could not have happened without Wi-Fi. Consequently, it means additional voice revenue for the operator (or it could mean unlimited voice plans become more frequent). The same IMS handles both VoWiFi and VoLTE—with the latter technology being a pre-requisite for handover to happen between VoWiFi and cellular. (If you don't have cellular indoor coverage, you obviously need to be able to move in and out of your house without dropping calls.)
With this in mind, we should stop looking at VoLTE in isolation and instead consider VoLTE in tandem with VoWiFi.
VoLTE also offers huge potential for cost-savings. When voice and other services are converged on LTE, and when customers have fully bought into them, digital and communications service providers are able to shut down their circuit-switched 2G and 3G networks. This will have a huge impact on operators' profitability.
So do digital and communications service providers possess the knowledge and assets for what it takes to launch VoLTE successfully? We'll discuss this in a coming blog post—please stay tuned.
Malla Poikela of Comptel co-wrote this blog post entry.
---