Posted:
August 29th, 2016 |
Author:
Special Contributor
|
Filed under:
Industry Insights
|
Tags:
56
,
innovation
,
spectrum
,
telco infrastructure
,
wireless
|
Comments Off

on Spectrum is the First Step. How Will Operators Next Invest in 5G?
By Malla Poikela and Simo Isomäki
Consumers want faster internet. Operators want to offer it. And now, regulators in the United States say they want to give telcos the tools to deliver it.
This month, the Federal Communications Commission (FCC) announced it would open up a range of spectrum – 28 Gigahertz, 37 GHz and 39 GHz – for the creation of the next generation of wireless services. 5G connectivity will represent a "quantum leap" in wireless capabilities, said FCC Chairman Tom Wheeler, because it promises to deliver speeds at least 10 times and possibly 100 times faster than 4G LTE.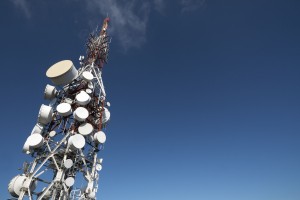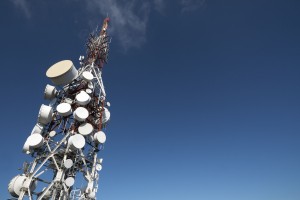 The U.S. will be the first country in the world to open up spectrum for 5G, and there are many positive takeaways from the FCC's announcement. First off, releasing radio spectrum is an obvious and important first step toward innovation. It creates a great opportunity for first-movers to start testing and developing new wireless technologies.
Wheeler also points out that the high-frequency bands now available to telcos support much higher traffic throughput compared to existing licensed spectrum, which will give "fibre-like" traffic capacity to wireless users. That will allow operators to dream up intriguing new services and applications.
There's a lot to like from the FCC announcement, but of course it's just the first step in the ongoing development of 5G. There's a lot of work left to do to make 5G a feasible and profitable option for operators.
A Complex Regulatory Environment
Communication services providers (CSP) and network equipment providers (NEP) will need to make substantial investments to roll out 5G across the world, and they'll need to do it fast to meet consumer demand. How will they recoup the costs of their investments?
One strategy might be to sell premium 5G-enabled services at a premium cost, but of course, those operators would need to be careful not to defy net neutrality regulations and expectations. There's friction between regulations and operators on this issue. While FCC has ruled in favour of net neutrality, major U.S. telcos have argued that an inability to create priority services limits the funds they'd use to invest in infrastructure.
This issue should only become more pronounced with 5G. How can regulators and operators meet in the middle? There are a number examples of differentiated service models that balance private and public interests while working in parallel, such as public libraries and private booksellers, or VIP services in the hospitality industry. Regulators and operators must create an environment that encourages equal access but also offers unique opportunities for differentiated service models.
A New Infrastructure for Better Latency, Connectivity
5G connectivity is supposed to offer the network speed needed to power next-generation applications, the types that can't afford lags or gaps in connection. A connected car, for example, needs fast internet access all of the time, whether you're driving in a crowded urban environment or a sleepy rural community.
But solving for network speed is ultimately more of an infrastructure problem more than it is about adding spectrum. User devices will need to be moved closer to the edge of the network, which means a massive deployment of unobstructed antennas – that's where the biggest costs related 5G deployment will be found.
How will that impact the future development of cloud infrastructure? Will it push us even faster toward global urbanization, with fewer people living in rural communities? How will investment in 5G be balanced against investments in faster fixed connections, like fibre?
Interestingly, many of the most popular use cases for 5G seem to suggest that, in the future, we'll mostly access the internet via mobile networks. But of course, that's not nearly the case across the world. In the United States, only 20 percent of households access the internet exclusively through mobile networks – 75 percent get it from fixed connections, according to the NTIA.
Now, the numbers are in fact slightly trending toward more mobile-only connections and fewer fixed connections in the US market. Globally, mobile broadband connections are, on average, 1.7 times cheaper than fixed-broadband, according to the International Telecommunications Union. But will operators choose to invest in both areas evenly, or favour one connection over the other? The most realistic vision for 5G connectivity might be in heterogeneous networks, a combination of wireline and wireless, where operators will be able to exercise a variety of connectivity technologies, including 5G, to deliver maximum service and experiences to customers.
Spectrum is one important piece of the puzzle that is 5G, but it's still early days. The telco industry needs to work with regulators to solve issues around differentiated service offerings, and operators need to determine how best to change network infrastructure to support futuristic bandwidth-hungry service and applications.
---