Posted:
September 14th, 2015 |
Author:
Special Contributor
|
Filed under:
Events
|
Tags:
Comptel
,
Nexterday North
,
Operation Nexterday
|
No Comments »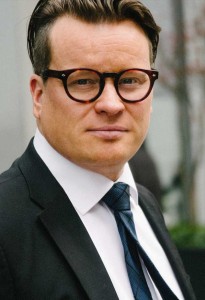 By Ville Tolvanen, Digitalist Network, @VilleTolvanen
This November, I will join some of the world's best and brightest minds in Helsinki for Comptel's Nexterday North. Taking place 9-10 November – two days before the massive startup conference Slush – Nexterday North will be a non-traditional venue where enterprises, digital and communications service providers and everyone in between can learn, grow and be inspired. You can register for the show at this link.
The event will motivate operators, in particular, to start thinking differently about their organisation and the world around them. As we discuss in the Digitalist Network, digitalisation is having an incredible impact on businesses and everyday people alike. That creates a huge opportunity for to appeal and cater to their customers and peer networks.
Nexterday North's speakers will show you exactly how to take action, and as moderator of the event, I'm thrilled to have a first-row seat. Here are a few keynote speakers who I am personally excited to hear from at Nexterday North.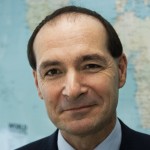 Patrick Dixon
As a renowned futurist, Patrick is one of the business world's leading thinkers. He is able to paint a picture of how global change calls for disruptive new business strategies, as described in his latest book, The Future of Almost Everything. He also happens to be an engaging keynote speaker, and the crowd at Nexterday North can expect to hear a radical vision for the future of business and technology.
---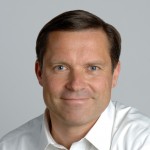 Mårten Mickos
Mårten is a truly disruptive voice in the world of business. He encourages corporations to step outside their comfort zones and re-imagine how they manage and motivate teams. His track record speaks for itself: as the former CEO of MySQL and Eucalyptus and now a senior vice president for HP's Cloud division, Mårten continues to demonstrate how global enterprises can succeed with a top-down, digitally enabled, culture-driven management style.
---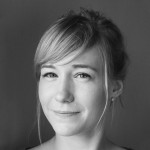 Linda Liukas
Linda's story is inspiring. As the founder of Rail Girls, she developed global volunteer workshops that taught the foundations of computer programming to more than 10,000 women in more than 160 cities. She also wrote Hello Ruby, a remarkable children's book that makes learning technology, computing and coding fun and exciting for kids. Linda has a creative mind and an artist's flair, and she's setting the course for the present and future of programming. You can't miss her keynote!
---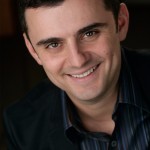 Gary Vaynerchuk
Gary Vee is everywhere – he runs VaynerMedia (one of the world's top 10 social media agencies according to AdAge) and Vayner/RSE, a top technology investment firm. He also writes books, hosts the #AskGaryVee web series and launched online retailer Wine Library. To put it simply, he is an absolute maven when it comes to marketing and running successful online businesses. Gary will appear by video presentation, I'm thrilled he will be able to share his expertise.
---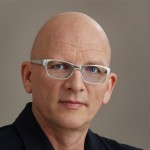 Kjell Nordström
If you want to know how your businesses can thrive in a radically changing corporate world, you need to hear from Kjell. He has been one of the world's leading voices on the global economy, publishing several books that describe what it takes to succeed in today's challenging business environment. His speeches have been called thought-provoking, entertaining and inspiring, and he is sure to offer Nexterday North attendees a roadmap for business transformation.
Nexterday North will be unlike any other conference you go to this year. I invite you to join me and the rest of the event's speakers for what will be an exciting week in Finland. Register for Nexterday North here.
---