Posted:
July 8th, 2016 |
Author:
Special Contributor
|
Filed under:
Telecom Trends
|
Tags:
bss transformation
,
convergent charging
,
mobile payment
|
No Comments »
By Simo Isomäki and Malla Poikela
The story on convergent charging has been a simple one: operators are adding more subscribers and a wider range of dynamic digital services, and thus need to transform their networks to support that. Billing and charging are important components to the infrastructure, and convergent charging is a way to achieve simplicity and flexibility through consolidated payment.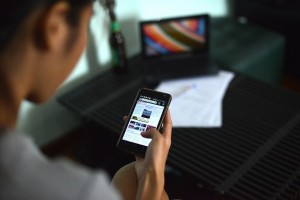 When you can create a single bill or account for all your disparate services, including fixed telephony, prepaid and postpaid mobile, SMS, data services and more, you create a better, more efficient experience for you and your customer.
Again, it's a simple story, which is a big reason why the most recent numbers from Infonetics Research reported that convergent charging is a $3.1 billion global market. However, given how quickly the telco market changes, it's worth stepping back to evaluate how the evolution of consumer demand has impacted the supposed emergence of convergent charging.
One important factor is the increasing business irrelevance of the traditional communication services, voice and SMS. Voice, we know, is a rapidly declining business, experiencing reduced customer usage and reduced revenue as a result. SMS, similarly, is being offered as part of unlimited bundles with voice.
And we all know what's happening with data – it's exploding. All the innovation around revenue generation and service creation is happening in the world of data. We're observing entirely new data-driven service models that put access to digital content, like over-the-top (OTT) services, at the centre of customer packages. Voice is even being gobbled up by data – just look at the emergence of VoLTE, which has been launched in 55 live deployments in 34 countries, according to the latest figures from the Global Mobile Suppliers Association (GSA).
At the same time, we often hear all about the disruptive BSS transformation needed to provide a more flexible and convenient customer service experience. So, with data the clear-cut leading horse for revenue generation and service innovation, and radical BSS transformation changing customer service expectations, what does that mean for convergent charging? In fact, is there even any point in trying to converge these services into one system, when two of the three won't provide much in the way of revenue at all in the near future?
Convergent charging was all about merging payment methods and services to benefit the end user. A user could choose to pre-pay, post-pay or mix payment methods, and a single system would be able to manage it all, instead of the two or more systems operators previously relied on. The question is, have consumers adopted hybrid payments – the key reason for payment convergence at-large – or are we naturally using the payment method of choice irrespective of the services we consume?
Has convergent charging, as we know it today, become an obsolete concept? Are current convergent charging platforms built to serve a stale and irrelevant market view?
The telco industry is experiencing a massive BSS transformation, and convergent charging is an important part of it. Modern convergent charging platforms will need to enable innovation in multitudes of services, but in three or four critical domains: shared/single quota management, sponsorships/third-party pays, data consumption and the transition of voice to data (VoLTE).
Shared/Single Quota Management
The average digital consumer owns 3.64 connected devices, according to GlobalWebIndex. That number should only continue to grow, as consumers want to stay plugged in to their favourite apps and digital services around the clock. Operators, then, should want to converge payments for all the services on these devices into one central bill or account.
A single multi-service account, in which a customer has one common account for multiple services, is a clear use case for billing convergence. In this scenario, an operator would offer master account handling with convergent quotas and quality of service management (QoS) across multiple channels, including mobile, Wi-Fi internet, cable TV and across a growing number of devices.
The problem is that initially planned convergent charging platforms require an expensive architecture that is not designed for the dynamic and agile associations of devices to accounts over complex fixed and mobile networks. As a result, these systems cannot find a simple way to enable concepts like family payment plans or the single management of streaming content, like Netflix, on a tablet device that can dynamically switch between cable-provided Wi-Fi and cellular-provided internet access.
Third-Party Pays
Another clear opportunity for next-generation convergent charging is in solving some of the asymmetry around third-party pay concepts, and offering two-sided B2B2C business models.
At TM Forum Live! 2016, Comptel was part of an award-winning Catalyst presentation sponsored by Orange. The Catalyst offered a view of sponsored data payment models, in which a corporate sponsor of some kind could build sponsored data packages for an operator. The result would be that customers receive free data access, the sponsor receives an opportunity to market to the customer, and the operator receives a fresh new wholesale revenue opportunity, increased data consumption and improved customer loyalty.
This model could introduce a complex payment structure – rather than being paid directly by the customer, an operator could technically be paid by multiple parties. Traditional convergent charging platforms don't have the flexibility to support this modern payment approach, and cannot offer the valuable personalised customer engagement and marketing capabilities needed to make this model successful. The sponsor would expect lead generation capabilities, and the operator would need to create a real-time, zero-touch, closed-loop consumption model that includes marketing, sales and service delivery.
That's what you get from new BSS, convergent charging platforms and innovative solution – the ability for the sponsor to define the sponsorship packages and the system providing them, the ability to find and qualify the ideal customer for a sponsored data package, and then deliver that package to the customer automatically, without operator-induced friction.
Data Consumption
All signs point to user data consumption shifting. The 2016 Internet Trends report from KPCB underscores the acceleration of streaming video. While just three years ago, semi-live content, such as Snapchat stories, were the new frontier in mobile content, today's big platform is real-live content. Consumers love mass audience experiences like Facebook Live or Periscope video, which allows any consumer to stream live-video to the network and for audiences to watch real-time video in the moment.
This is only the start. At Mobile World Congress 2016, Facebook's Mark Zuckerberg said the future belongs to video, in particularly to users the streaming 360° video that underpins virtual reality experiences to the network. This behaviour is a major shift – users have gone from downloading video to uploading real-live video.
Transition of Voice to Data (VoLTE)
Although VoLTE will not be a silver bullet solution to voice revenue, it can be a step toward real-time communication on the Web (WebRTC). The upshot is, operators are moving toward a future where all of their services are delivered over data. After a period of time in which consumer devices migrate to VoLTE, this will enable operators to minimise the circuit-switched infrastructure and potentially even shut it down someday.
Convergent charging, then, will really be all about converging payments from different sources – not just the actual mobile customer. Instead, operators will need to converge payments from the different data-driven services and systems that underpin consumer services of the future. This requires fresh thinking to transform BSS to correspond these new requirements.
Converging Toward Living Data-Driven Services
Transitioning to convergent charging, to date, has meant expensive and complicated BSS and architecture transformations. However, market forces are making the traditional motivating factors behind that kind of convergent charging obsolete. Instead of thinking of ways to combine voice, SMS and data and to enable hybrid payments, operators must move past traditional communications services. They should embrace a future built on data and BSS transformation, along with the flexibility to create dynamic business models and living services that are offered to customers at the perfect time.
---