Posted:
May 6th, 2016 |
Author:
Steve Hateley
|
Filed under:
Events
|
Tags:
Intelligent Fast Data
,
Monetisation
,
NFV
,
OSS
,
service orchestration
,
TM Forum Live!
|
Comments Off

on Comptel Partnerships to Introduce Fresh Digital Service Approaches at TM Forum Live! 2016
Technology partnerships are crucial to innovation in telecommunications. At next week's TM Forum Live! 2016, Comptel will demonstrate the outcome of several recent industry collaborations, all of which are designed to introduce new approaches to digital service delivery, customer engagement, data monetisation and networking.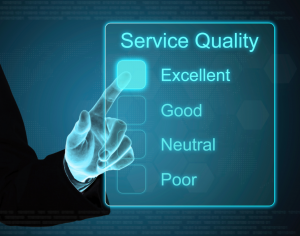 Comptel is taking part in three distinct partner-driven initiatives, including two TM Forum Catalysts, individually led by Telefonica and Orange; and an IBM-led digital service architecture blueprint. The ultimate objective of each initiative is to open operators' eyes to new possibilities for infrastructure management, service delivery and offer creation through NFV service orchestration and intelligent fast data management.
Our contributions vary by project. In two of the cases, we're putting the digital service lifecycle management (DSLM) model that we introduced in Nexterday: Volume II, with our FLOWONE service orchestration technology, managing forward-looking approaches to service delivery. In the third project, we're supplying expertise and technology in the creation of a new, progressive data monetisation strategy.
Forward-thinking approaches are crucial at a time when customers desire fast, intelligent, personalised offers. Operators are also keen to take advantage of dynamic, intelligent, highly automated and virtualised network environments to speed up innovation, time-to-market and to improve security.
Here's what you can expect from each partnership, with guidance on how you can learn more and engage with Comptel and our partners at TM Forum Live! 2016.
IBM's Target Architecture for Cloud-Based Networking
Comptel, IBM and Juniper Networks have developed a new approach to digital service delivery for B2B and B2C customers, incorporating an orchestration and fulfillment architecture that allows operators to better manage end-to-end service lifecycles in complex hybrid networks of virtualised and non-virtualised services.
The architecture is based on our DSLM proposition, which you can read more about in a recent blog from our CTO Simon Osborne. The end-game is a network that's able to automatically and dynamically deploy network capabilities and agile services in a way that gives customers automated, self-service digital service purchasing and delivery.
To learn more, visit the IBM booth at TM Forum Live!
Open Source NFV Service Orchestration and Lifecycle Management Catalyst with Telefonica
Comptel is also participating in two TM Forum Catalysts, which are proof-of-concept initiatives that encourage technology partnerships in the name of industry innovation.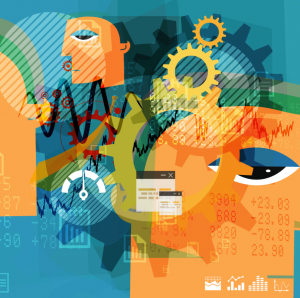 The first is the NFV Service Orchestration and Lifecycle Management based on Open Source MANO Catalyst – sponsored by Telefonica. Along with Indra and Etiya, the initiative centres on Open Source MANO (OSM), an ETSI project to develop an open source stack for NFV management and orchestration, demonstrated here within a hybrid network environment.
DSLM also plays a crucial role in this Catalyst, as does our FLOWONE V service orchestration solution. The aim is to test the OSM software stack in a practical context and analyse how it needs to evolve to be production-ready.
To learn more about this Catalyst, join Telefonica and Comptel for our theatre session on Tuesday, May 11, 14:30-14:50 at the Catalyst Theatre.
Orange's Catalyst on a Mobile Sponsored Data Business Model
Finally, Comptel will take part in an Orange-championed Catalyst, "New Business Models with Mobile Sponsored Data," which also includes partners Salesforce and CloudSense, plus Sigma Systems and DataMi. We've contributed our Intelligent Fast Data technology and capabilities to illustrate how enterprises can sponsor mobile customer data usage as a way to incentivise the use of enterprise digital services, increase data engagement, collect usage data and apply policy control.
To learn more about this Catalyst, attend our session titled "New Business Models with Mobile Sponsored Data" at the Catalyst Theatre on Wednesday, May 12, 13:40-14:00.
Comptel is proud to partner with each of these technology leaders in collaborative efforts to introduce new solutions to communications. Whether it's by improving digital service delivery through new infrastructure models, further developing OSM, or enhancing customer engagement through the creation of new business models, we're excited to pioneer digital transformation. We can't wait to share our progress with attendees at TM Forum Live! 2016.
Visit TM Forum's Catalyst Zone to see these Catalyst demonstrates in action. To arrange a meeting with Comptel at TM Forum Live! 2016, email [email protected]
Learn more about the orchestration capabilities of Comptel's FLOWONE and download a copy of the Comptel and Heavy Reading research report, "Digital Service Lifecycle Management: How Communications Service Providers Can Play a Successful Role in the Digital Economy."
You can also learn more about how Comptel is enables operators and global enterprises to act on Intelligent Fast Data in our recent Intelligent Data webinar.
---