Posted:
April 18th, 2017 |
Author:
Harry Järn
|
Filed under:
Compelling Cases
,
Uncategorized
|
Tags:
2degrees
,
FWD
|
Comments Off

on How to get No 1 in Google Play in three days?
Getting an app to the top of the rankings doesn't obviously happen over the weekend. We at Comptel FWD have been working on the Digital Sales Channel, aka FWD, solution for more than two years, building, fine tuning & improving especially the UX we have always felt is & will be the key to success.
I will not go through the whole process from the early design principles of the FWD to the fine tunings together with 2degrees, but rather focus on what made the difference for 2degrees to get their Data Clock app (powered by FWD) to number one spot literally over the weekend in New Zealand.
Offering
Whatever is offered, needs to add value to the consumers. In case of the Data Clock (FWD), the pricing needs to be well thought so that it makes sense for the consumers. And the range of packets offered needs to be good enough. Not necessarily from minutes to months already at the launch, but extensive enough so that users can find what they need.
Data Clock pricing was carefully though over and the immediate feedback from new users was strongly supporting this. Also the time based packets offered in Data Clock covered from minutes to up to a day, so that users were able to find proper offer for their various needs. It was extensive enough for people to get interested, install the app & register as users.
We have also seen in all our cases that a proper free welcome packet makes a huge difference. It makes the first (and most difficult) purchase transaction easy & risk free for the consumers. Thus making the subsequent purchases easier. Data Clock offered 24 hour free welcome packet, something not seen before in the NZ markets.
One of FWD's key functionalities is dynamic pricing. Operator may create happy hours, special discounts in minutes. And make them live immediately. That is something 2degrees did already at day 1, same day as they had Data Clock market launch. Happy hours are a great way to surprise users positively, get them curious about the service and to tell about the service further to their own networks. Positive surprises lead to viral effect.
2degrees have also used the capability of the system to show their customers they care in the case of major events.  Shortly after launch NZ was hit with Cyclone Cook, 2degrees sent a poke to the base of data users "Take care out there" with a free 1 hour data packet.  The company believes as the base grows, this will be an important social marketing tool, which can also let the company help those in need in times of natural disasters e.g. earthquakes etc.
Visibility
Any launch needs to be supported by proper campaigns & visibility in different channels. We have seen from one case to another that driving app downloads & registrations the good old SMS is still very effective tool. But SMS campaigns need to be supported by proper materials e.g. in homepage, tutorials, FAQ etc.
That is exactly how 2degrees did it. Daily SMS campaigns, supported by a growing visibility in different media: web site, banner ads, TVC, Youtube, Facebook, POS, you name it.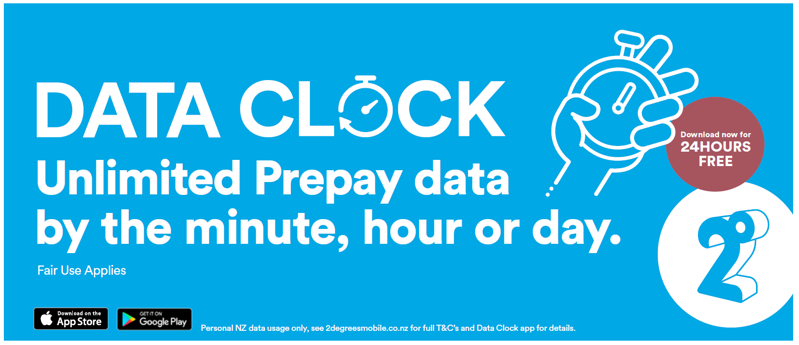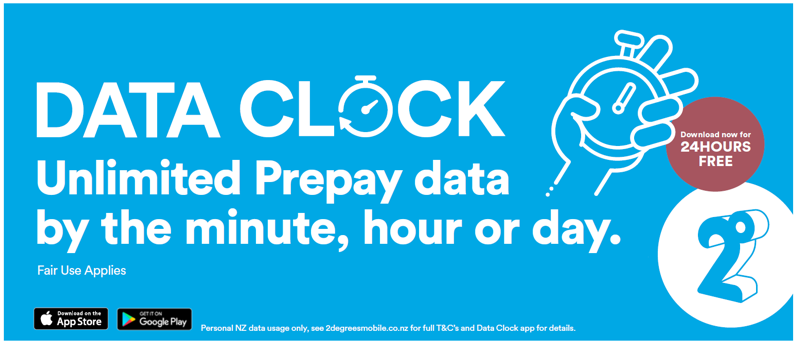 Organization
As we are talking about a new service provided by a telco, the importance of an appropriate organization providing & delivering the service cannot be stressed too much.
Early on, the program needs an advocate who is connected well in the organisation to engender high level (C level and reports) engagement. This engagement will lead to faster results and drives a level of focus on the organisation to succeed, and to break away from traditional slow telco models that can inhibit growth.
Telco organizations have been created to provide, well, telco services. Typically the processes take their time, days, weeks, even months. With FWD the requirements for the supporting organization changes dramatically: creating a new offer or a new campaign in the solution takes only minutes. If the organization is not able to facilitate this kind of "internet speed", the solution is not used according to its potential. Which will be immediately seen as lower service uptake.
In 2degrees case, they realized early on in the process that their current organization doesn't properly facilitate FWD. So they created a flat virtual organization, where they have dedicated resources from relevant teams: Product, Finance, Comms, IT, Care & Sales.
This made it possible for 2degrees to utilize the new features of FWD already from the beginning. As an example, first pokes/dynamic pricing campaigns were launched at the same time with the market launch as described above.
Last but not least: there is clearly high demand and opportunity in the markets for new operator service & pricing models.
More about 2degrees Data Clock: https://www.2degreesmobile.co.nz/mobile/prepay/data-clock/
More about Comptel FWD:  http://comptel.com/what-we-offer/solutions/digital-sales-channel-fwd/
---