Posted:
May 10th, 2017 |
Author:
Malla Poikela
|
Filed under:
Industry Insights
|
Tags:
artificial intelligence
,
customer experience
,
FASTERMIND
,
Next Best Engagement
,
salesforce
|
No Comments »
In today's omnichannel world, the digital customer journey often begins online or on a mobile device, but is later completed in person, over the phone, or through a different digital channel. In fact, even though most customers start their journey online, 69 percent of customers turn to retail stores to complete their purchase.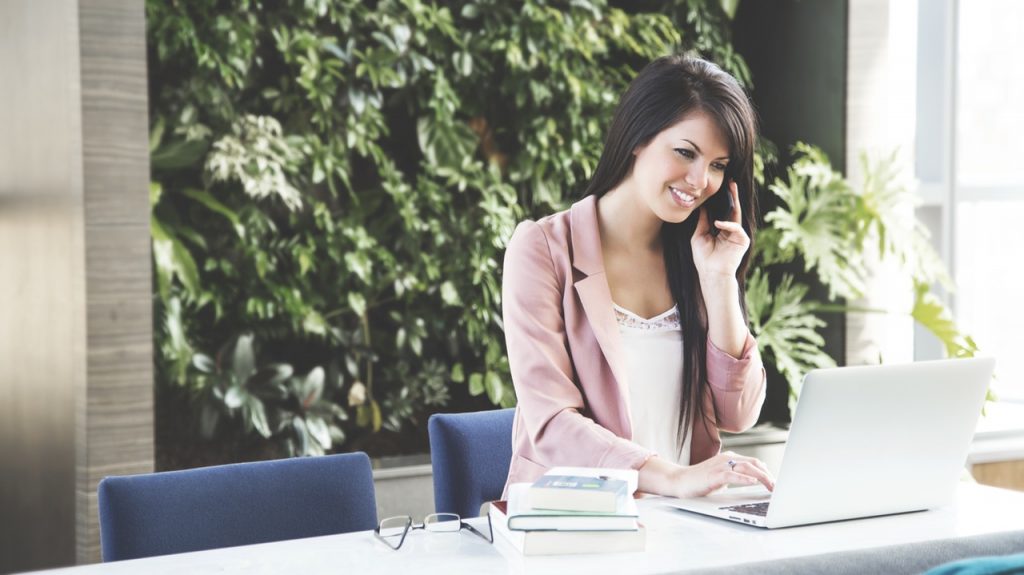 Telcos have a vast amount of customer data at their fingertips, and yet most digital communication service providers still lack the ability to connect the dots throughout the digital customer journey. To solve this issue, Comptel introduced the Next Best Engagement solution with Salesforce, which will empower the omnichannel customer journey for digital telcos, during this year's Mobile World Congress.
The Next Best Engagement solution is powered by Comptel's Fastermind, which recommends, predicts and automates real-time decisions for the most suitable actions in a customer's journey. By combining Fastermind's applications for digital telcos and the Salesforce Marketing, Sales, Service and Community clouds' capabilities, the Next Best Engagement solution allows operators to recommend and trigger actions that enable more personalised marketing and sales opportunities and more responsive customer care.
Filling the Gaps in the Digital Customer Journey
There are many major chasms in the digital customer experience that Next Best Engagement can help address. For example, mobile providers struggle to identify customers who are both an individual retail customer, as well as a customer on a business plan through their employer. Similarly, they are also unable to recognise when a customer begins the customer journey online and later calls or enters a brick-and-mortar store to continue that same process.
These are major shortcomings for telco service providers, as Generation Cloud customers – whether B2B or B2C – expect personalised, contextual, and seamless experiences across all touchpoints. For example, if a customer walks into a retail store, it's important for the service provider to know where that individual left off in the journey so that they can offer them a personalised experience and entice them to complete their path to purchase.
Next Best Engagement helps improve interactions at each stage in the customer journey, as operators reach customers through multiple sales transactions, product interactions and service engagements. Utilising data from each of these interactions, the solution can provide the real-time intelligence operators need to maximise each touchpoint, fostering long-term loyalty through personalised service.
Proactive, Personalised, Contextual Recommendations
As Comptel's Power of Personal research found, 55 percent of mobile customers are interested in receiving personalised, proactive service offerings from their mobile provider. However, operators are missing a huge opportunity here, as only 13 percent of customers are actually receiving these offers.  Next Best Engagement with Comptel's Fastermind and Salesforce's leading customer engagement platforms is able to predict, recommend and automatically trigger full-blown personalised journeys in the Salesforce Marketing Cloud.
Not only does this enable operators to offer proactive and personalised experiences consistently, but based on the analysis, it helps target the right customers with the right services, at the right time. Even though customers are open to receiving new offers from mobile providers, if it is not provided in the right time or place, then it will likely be ignored.
By combining proactive service offerings with the appropriate context, telcos can acquire new customers and reduce churn with current customers who engage with service providers across multiple channels throughout the digital customer journey. With Next Best Engagement, telcos will ultimately be able to anticipate the fastest and most personal way to offer customers what they need, when they need it, through the most convenient channel for them.
Comptel will showcase the Next Best Engagement solution as a part of the "Maximising Engagement with Predictive Customer Journeys" Catalyst with Salesforce at TMForum Live! in Nice on May 15-18, 2017. Book a meeting with Comptel at TMForum Live! by emailing [email protected]. 
---